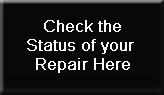 Lute Riley Collision Center

  -  Providing Auto Body Repair to the Dallas & Richardson, Texas Region


The Lute Riley Collision Center auto repair center, conveniently located in Dallas, Texas, has the deep experience and cutting-edge technology needed to restore your car, truck, or SUV.  You can quickly schedule an appointment online from your computer, smartphone or tablet. If you prefer to speak with a member of our team over the phone, please dial (214) 357-2700 during regular business hours. You can also speak with us in person by visiting our body shop at 13561 Goldmark Drive, Dallas, TX 75240. 

Some of our auto repair services include:

Insurance repair

Interior / Exterior reconditioning

& Much More

To learn more about Lute Riley Collision Center and the array of services that we provide, simply contact us by phone, online contact form, or in person! We're conveniently located at 13561 Goldmark Drive Dallas, Texas 75240, and we hope to see you soon.

Lute Riley Collision Center has the full collision repair resources and staff to make your vehicle look like it did prior to the accident. Whether you own a high-performance luxury vehicle such as a CADILLAC, Lexus, BMW or Audi, or a more economical brand such as a Honda, Kia or Ford, we are at your service. The experienced team in our body shop can work on domestic, import, luxury, commercial, and exotic vehicles. We also provide interior reconditioning services as well, because we know its not always on the outside that counts.

Did you know that the Lute Riley Collision Center works with all insurance providers? We'll work directly with your insurance provider to help create a seamless and stress-free experience.